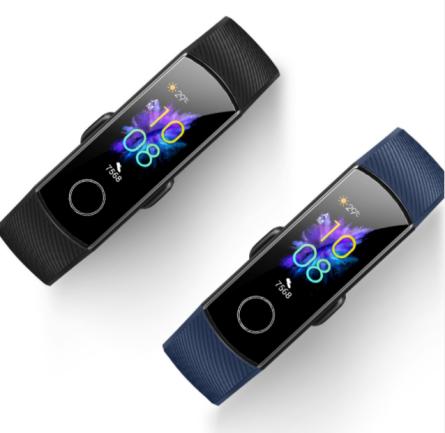 The screen adopts arc screen design. It is more in line with wrist curvature. The 0.95-inch AMOLED magic color screen has a separate Home key at the bottom of the screen. The thickness is about one centimeter. The size of the whole dial is about the same as that of an ordinary Bluetooth headset. But it has many functions. All color dials are black. Only the colors of watchbands are different, with meteorite black, midnight blue, olive green and coral powder. The watchband is designed with texture. It is connected to avoid the monotony of smooth watchbands. The watchband is designed with buckles. It is convenient and firm to wear.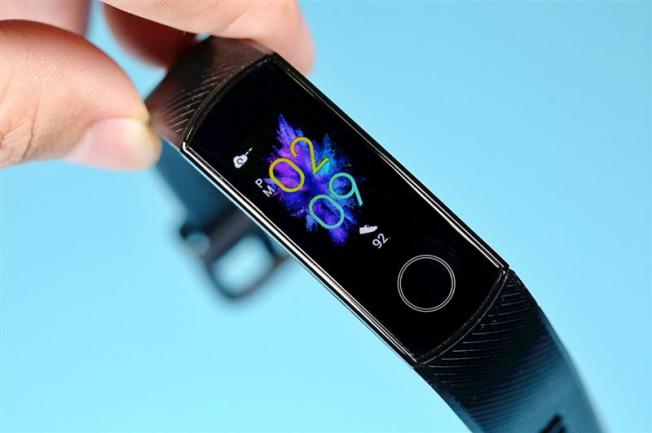 Several sensors and charged metal contacts can be seen on the back of the band. HONOR band 5 is more convenient when charging. You do not need to remove the handle ring from the watchband. You need to place the handle ring on the matching charging base. It is convenient.
The biggest highlight of HONOR Band 5 is the blood oxygen detection function. This is the first time that the blood oxygen saturation detection function has appeared on HONOR's smart wear. HONOR Band 5 integrates multiple light sources through depth optimization of hardware light path and algorithm. Signal extraction is carried out by using the different characteristics of oxyhemoglobin and deoxyhemoglobin. Through algorithms and other measures, pulse oxygen saturation was measured. Users can know the changes of their bodies on the app of their mobile phones. They can pay close attention to their health at all times.
HONOR Band 5 is equipped with HUAWEI TruSeen 3.5 heart rate technology. The technology has expert customized devices. Through self-developed algorithm, users can be provided with more accurate heart rate monitoring. The combination of HONOR Band 5 high-performance heart rate sensors and Heart Health Research APP can capture arrhythmia.
HONOR Band 5 can support subdivided health fields. For example, more expert blood oxygen saturation monitoring, sleep monitoring, etc. The development of smart bands is getting deeper and deeper. The health function will become the standard of smart bands in the future.