Alas, the day has come to talk about the original Pixel phone's future. According to new reports via Ars Technica , the Californian giant is expected to have ceased production of any new Pixel or Pixel XL devices. Neither handset can be purchased directly from Google, either.
This is sad news, but the Pixel 2 has had a good run. After almost a year-and-a-half on store shelves, Google's standard-bearer set the benchmark for smartphone photography and we've since seen manufacturers all across the smartphone gamut pay particularly close attention to their camera tech. Not to mention that the Pixel's successor – the Pixel 2 – launched late last year to critical acclaim, and remains one of the best smartphone camera choices to this day.
Still, owners of Google's previous flagship smartphone should be aware that with Google stopping sales, comes the likelihood of support for the phones expiring soon, too. According to some reports, Android updates are expected to stop on the Pixel and Pixel XL in October this year.
The future, they say, is ahead of us rather than behind, so why not take a look at what we expect from this year's Pixel 3 while we mourn the loss of our dearly beloved Pixel?
RIP Pixel, you will be sorely missed.
Katharine's original Pixel and Pixel XL review continues below
Google Pixel and Pixel XL review
Goodbye Nexus; hello Pixel phone. After years of collaborating with other phone manufacturers to create stunning mid-range handsets – the most recent being the excellent Nexus 5X and Nexus 6P – Google has finally taken things into its own hands and ditched its much-loved Nexus brand in favour of the premium Pixel moniker.
It makes sense, as it means Google's smartphones are now completely in line with its Pixel C tablet and Pixel Chromebook devices. And yet, I can't help but feel like something has been lost in the process.
With both the Pixel and its jumbo-sized brother, the Pixel XL, Google has abandoned the mid-range. It has instead chosen to align itself with the giants of the industry, matching Apple's iPhone 7 prices note-for-note across the entire range.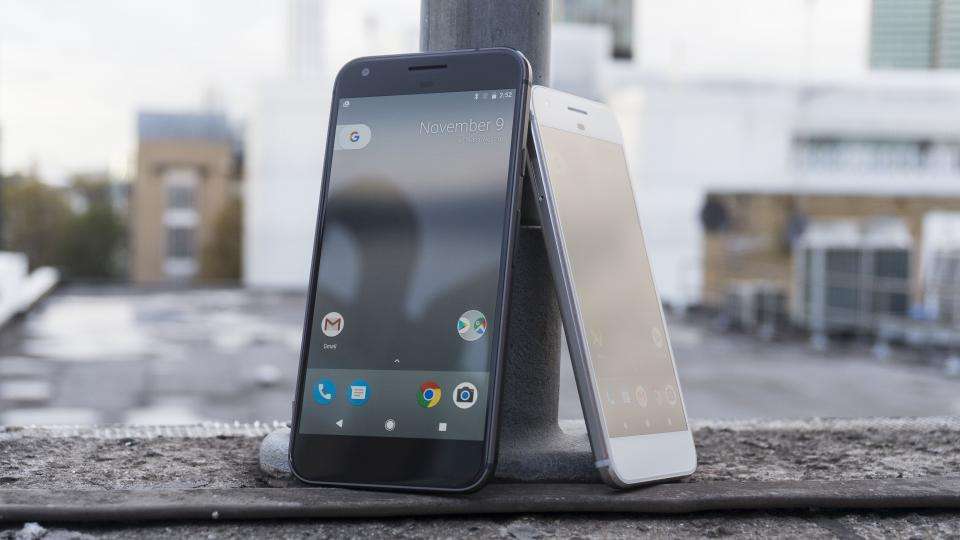 That's a long way from the £300 Nexus 5X, and it means both Pixel phones are now competing in the much more crowded flagship arena. Where the Nexus 5X stood out at £300, the Pixel and Pixel XL have the likes of Samsung's Galaxy S7 and S7 Edge to compete with, along with the LG G5 , iPhone 7 and HTC 10 .
Google Pixel and Pixel XL review: Design
The good news is that both phones are more than up to the task. Packed with the latest hardware, Android 7.1 Nougat out of the box, and an improved version of the Nexus 5X and 6P's superb rear camera, the Pixel and Pixel XL have everything they need to become true Android heavyweights.
The only problem is that they're quite possibly the ugliest flagship smartphones I've ever come across. Both the Pixel and Pixel XL share the same basic design, and from the front they look pretty bland, its metal frame being the only highlight on its otherwise featureless white or grey exterior.
Turn the phone over and things don't improve. As much as I like its overall metal construction and textured power button, I find its mash-up of glossy glass and matte aluminium very off-putting. The glass is a magnet for fingerprints, and I started noticing small hairline scratches after only a couple of days use. It ends up making the phone look very scruffy overall.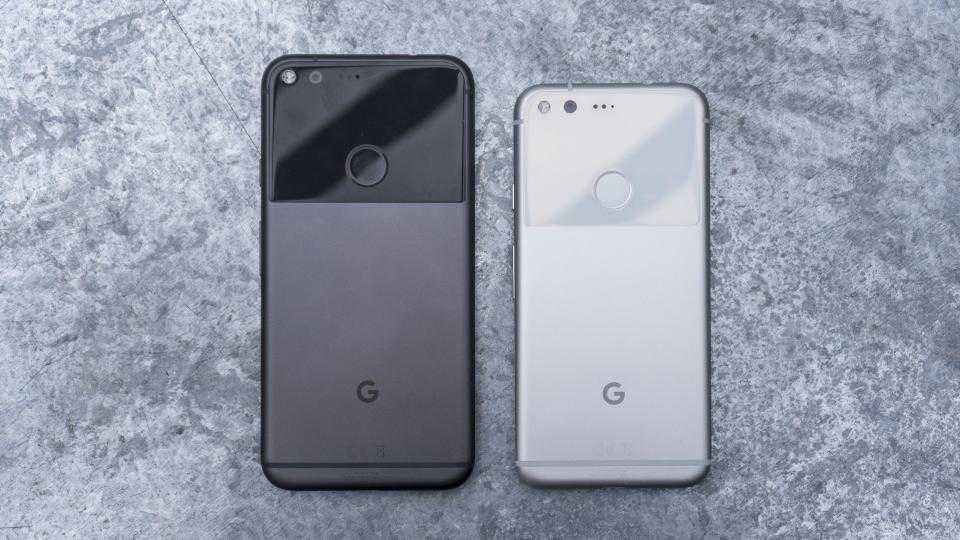 There is at least some solace to be found in its rear-facing fingerprint reader, which is every bit as quick and nippy as the one on last year's Nexus 5X and 6P. Admittedly, rear-facing fingerprint readers aren't all that practical for using Android Pay or unlocking your phone when it's lying flat on a table, but I'm a big fan. I find them much more practical for unlocking the phone when I take it out of my bag or pocket.
The only feature noticeably absent is any kind of dust- or water-resistance. This is surprising, especially since Apple and Samsung have been making a song-and-dance about their smartphones' respective IP ratings this year, and it seems odd that Google hasn't followed suit.